How to Make Circular Saw Blades Last Longer?
Unless you're whittling a piece that you chopped from a tree, all the wood in carpentry projects came into contact with a circular saw blade at some point. Even the best circular saw blades can suffer from neglect. We know when the blade gets dull but how are you caring for circular saw blades between the time you buy it and when you throw it in the trash?
As it turns out, there are several ways to keep the blade in good condition and even extend its life. This article presents Pro tips on how to care for circular saw blades—including table saw blades.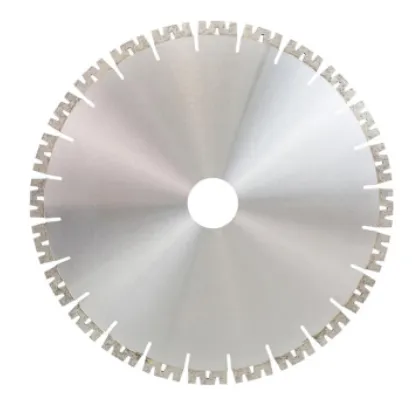 10-SECOND ARTICLE SUMMARY
• Keep blades dry and away from excess humidity
• Match the blade to the job
• If you hang them, use the center hole
• Use a nylon brush and solvent for cleaning
• Ample blade height cools the blade during aggressive use
STORE CIRCULAR SAW BLADES IN A DRY AREA
Although the blade is idle the vast majority of its useful life, it doesn't mean it can't get worn when not in use. Steel corrodes, so moisture and humidity will degrade it. Particularly on more expensive blades, consider removing them and keeping them dry when not in use. This goes for the workshop and especially on job sites. Any time you can remove a blade from excess humidity and store it in a dry area, you win. This increases the length of time your carbide teeth will retain their optimal edge.
CIRCULAR SAW BLADES LAST LONGER WHEN YOU USE THE RIGHT ONE
Many circular saw blades are billed as the one to rule them all, but different blades are truly suited to different applications. Preserve the blade's life and make it last longer by using it appropriately. Don't cut steel with a standard carbide blade. Don't take a fine-tooth blade and cut laminate when you can get a specialty blade that will do the job for less (by not trashing your $150 finish blade).
HANG CIRCULAR SAW BLADES THROUGH THE CENTER HOLE
Don't let the blade's kerf rest on the ground but hang a blade through its center hole for temporary storage. This can be as simple as a nail or screw in the wall, but at least the blade won't be dulled by the floor or a shelf. This may seem minor, but all those scrapes and dings eventually take their toll.
CONFIRM THE BLADE GUARD WORKS
Many floors have been damaged, cords cut, and toes endangered when a circular saw's blade guard failed to cover the spinning blade after a cut. It's another good reason to inspect your tools. It also pays to consider a circular saw that includes an electric brake. Most electric brakes stop the blade from spinning in 2 seconds or less.
CLEAN BLADES WITH A NYLON BRUSH AND SOLVENT
Grime can accumulate on a blade. This slows down the cut noticeably and also promotes burning. Clean it every so often with a nylon brush and gentle solvent to refresh the carbide teeth and expose gullets. Try the solvent on a small area first though – some blades have a coating that can come off if you use too harsh a chemical.
KEEP YOUR SAW BLADES COOLER WHILE CUTTING
As we mentioned in our table saw blade height article, using a blade at a tool-low setting can cause the blade to get hotter. This holds especially true with harder woods. Keep it higher out of the material when cutting hardwood. You also might want to give it a "cool-down" break when making a series of longer cuts or during extended use.
WRAPPING IT UP
We hope you've benefited from our Pro tips on caring for circular saw blades. We are a diamond circular saw blade supplier. If you are interested in our products, please contact us now!
If you are interested in sending in a Guest Blogger Submission,welcome to write for us!